Sponsored by Coleman and hosted by the Outdoor Blogger Network, this is my submission for the Coleman Camping Heritage Essay Contest.

I found treasure in a rusty-hinged plywood box perched atop a circa-1960s Army tent.
I had recently become a single mom and was moving from our suburban family home into a small city apartment. Between a stressful job and trying to distract my toddler from the loss of his father, life seemed endlessly cloudy.
I paused to open the chest.
My eyes lit up with familiar red and green; propane lanterns, a beloved camp stove, well-worn mess kit, tightly-rolled sleeping bag. Each piece bore the trusted Coleman trademark and captivated me much as it had twenty-some years earlier.
My camping gear!
Childhood memories flashed before me, scouting trips, telling ghost stories and casting shadow puppets in the glow of a Coleman lantern.
I held my sleeping bag, still scented by ancient campfires, and remembered staking out a rectangle of floor space among the other scouts. Inevitably, some tiny slope of ground magically grew steeper through the night and we all inched toward the lowest corner of the tent, waking as one pile of girl.
We hiked until our soles blistered; ravenous, cooked cowboy stew over the Coleman stove, served on the plate of the very mess kit now in front of me. It was the best meal I remember ever eating.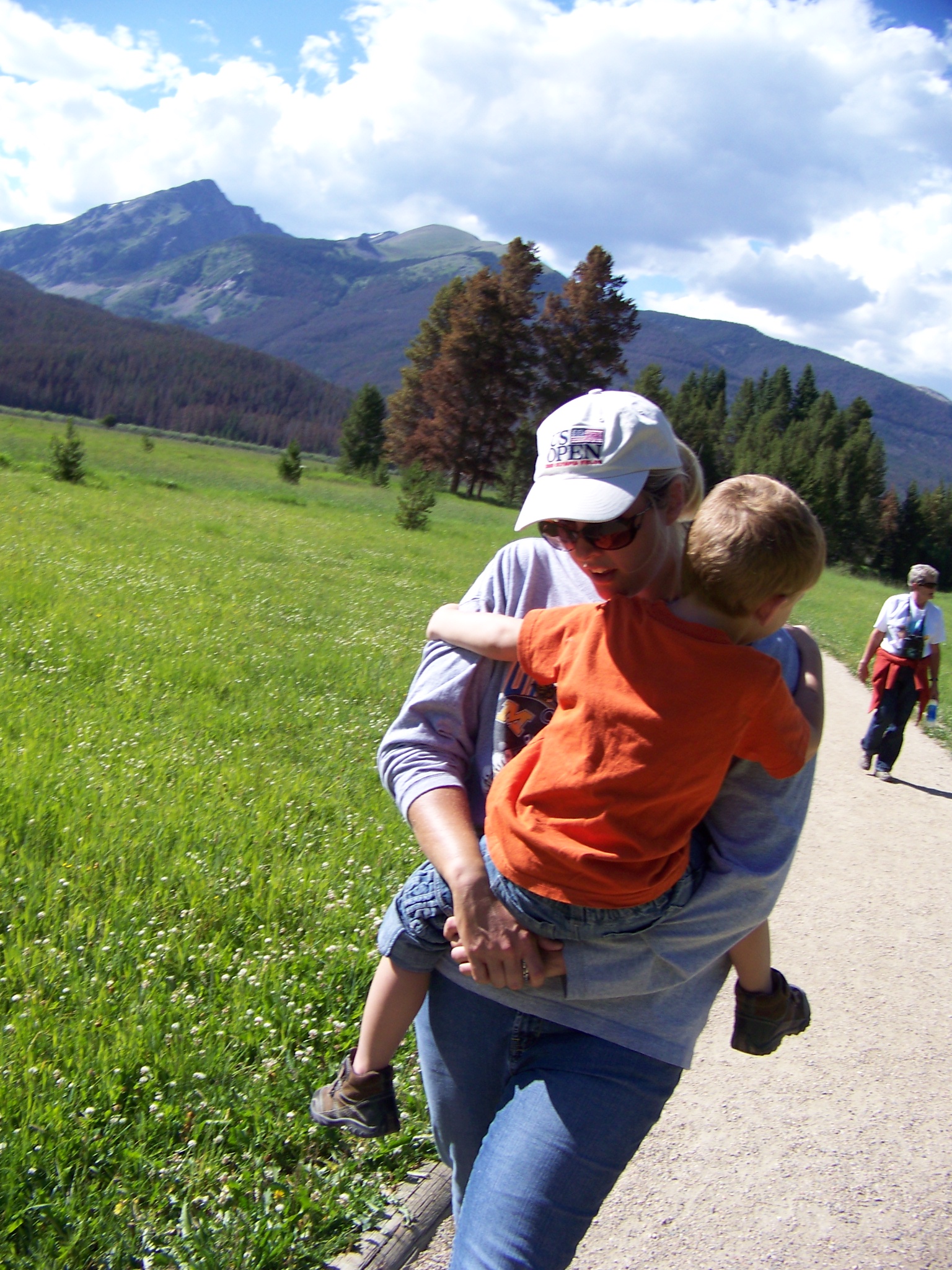 I will teach Caleb to camp!
The epiphany became a resolution of hope.
My vintage Coleman gear had aged gracefully but the old tent would have to go. Weighing just short of a ton and requiring an engineering degree to assemble, I would replace it with a Coleman dome, large enough for us and anyone who wanted to tag along, simple enough to put up myself. (That first year, a Coleman pup tent was home-away-from-home for my son's potty training "throne.")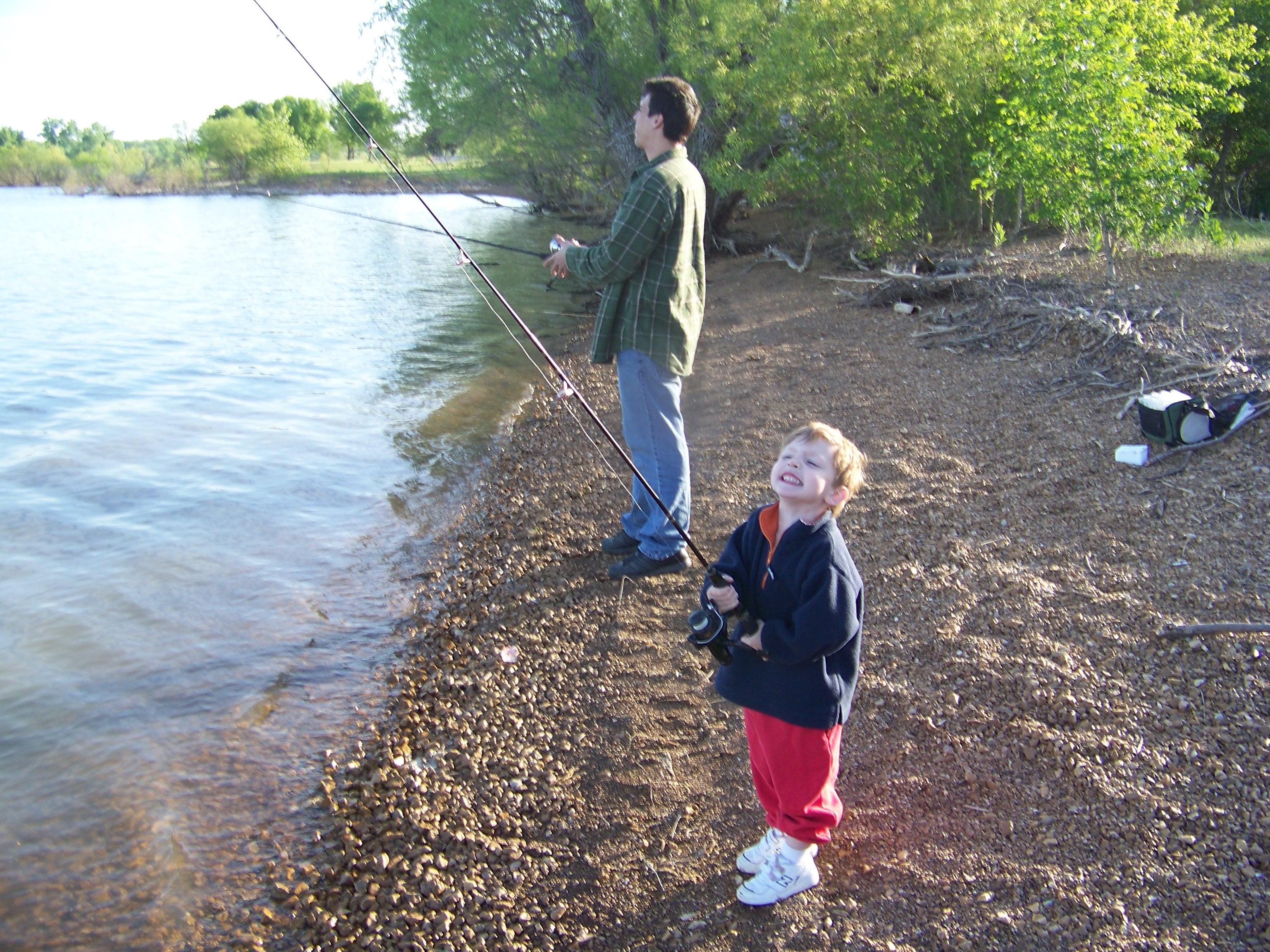 Fresh air cleared my mind as Caleb entered wide-eyed into a world of grand adventures, real and imagined, initial hesitancy becoming a gleeful embrace. One day on a mountain path searching for bighorn sheep, he told me he was the happiest kid in the world.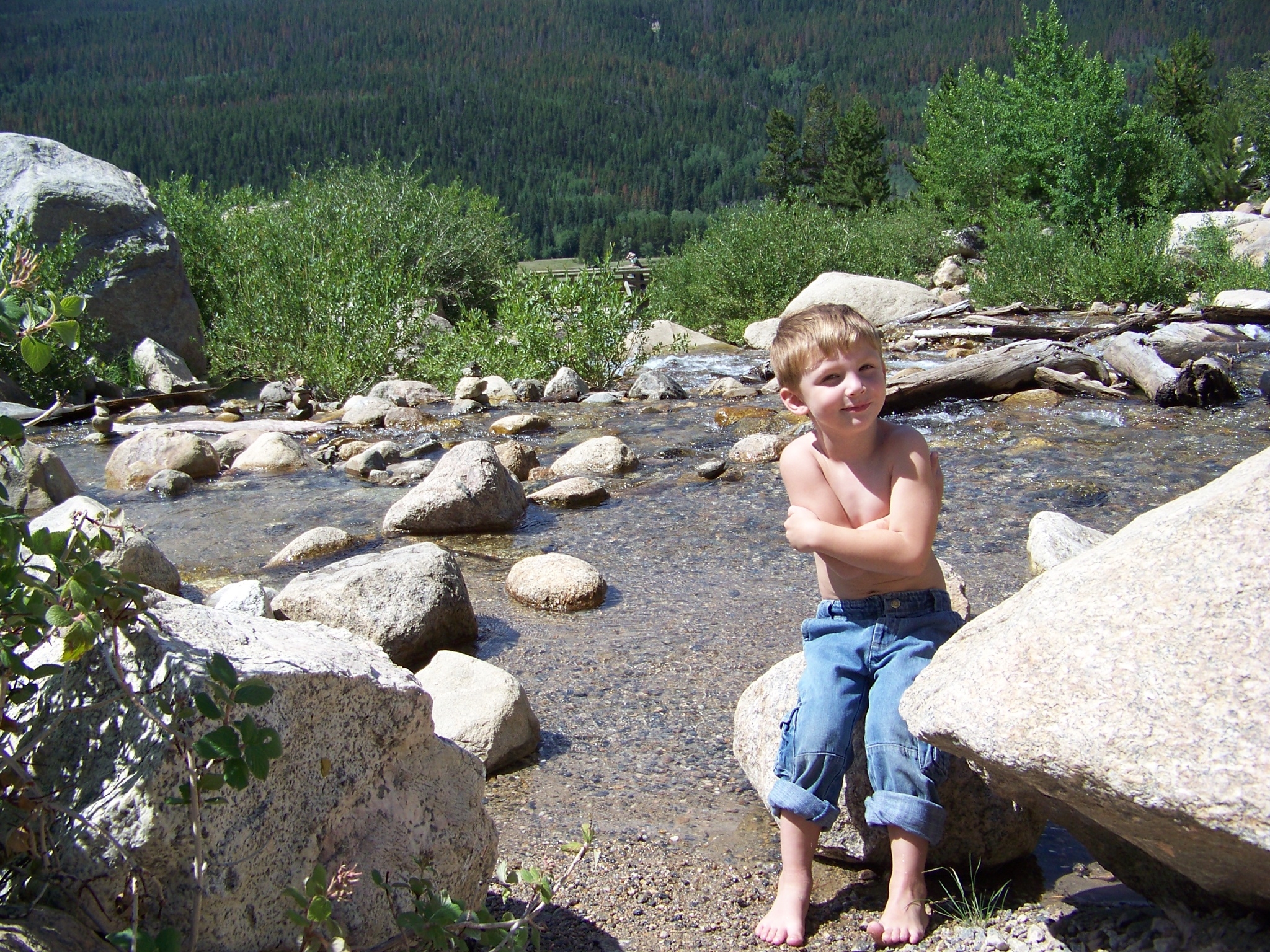 We have taken many trips over the years, becoming ever braver in our choice of destinations. My mother and sister, neither of whom had ever slept in a tent, joined us for a week in the mountains at Estes Park, toasty at night in Coleman sleeping bags. We plan an annual camp-out with long-lost cousins and their children, my son's nearest young relatives. Our extended family has grown to include many fellow campers we've met along the way. We stay in touch through Christmas cards and Facebook postings, waiting for spring to arrive so we can share a campsite again.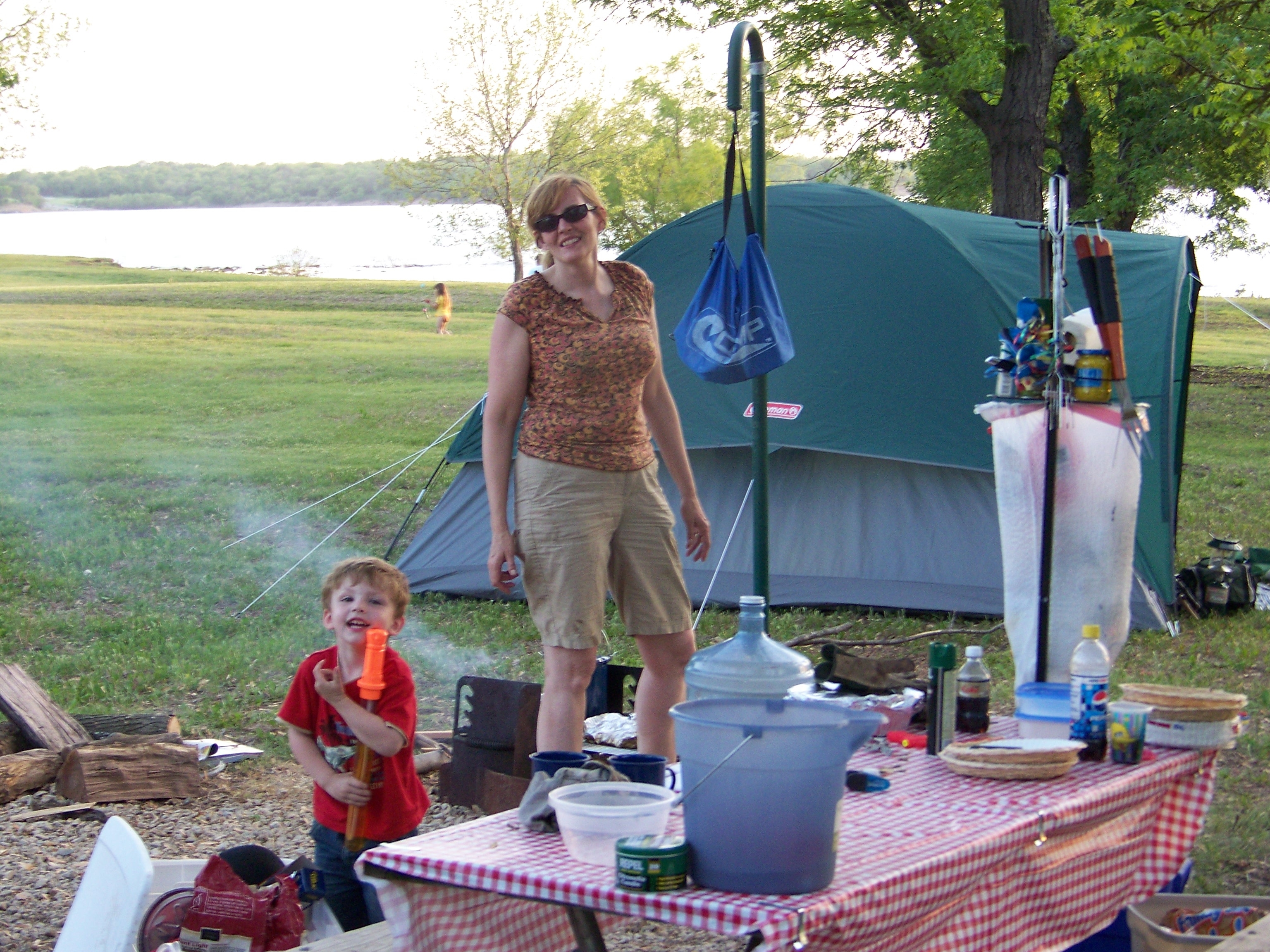 I watched Caleb transform from a morose toddler into a confident young outdoorsman. He can identify dozens of native critters and proudly displays his backpack with badges rewarding successive years of overnight stays in Missouri State Parks, peak patches for all the Colorado hiking trails we have conquered and river pins celebrating Arkansas canoe trips.
We made precious new memories.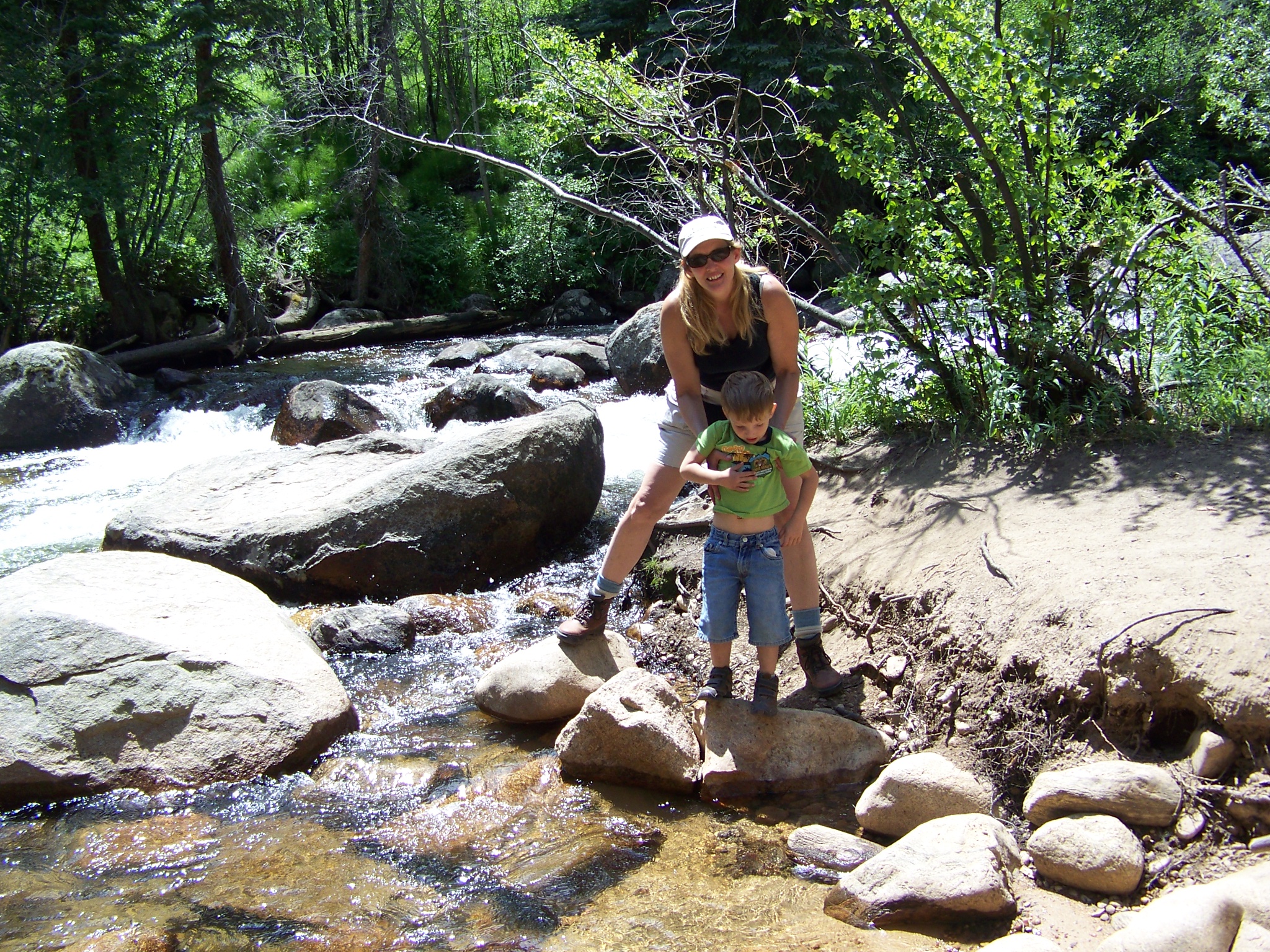 Last week, while setting up a makeshift campsite in the backyard to check our gear for the coming season, I heard:
Mom, can we sleep outside tonight?
Just as everyone knows the difference between a mere house and a real home, so it is with our Coleman tent. It's a living thing, a part of us. Five years ago, life was like my old tent, frayed at the seams, parts missing and broken, leaks abounding, heavy and overwhelming.
In the Great Outdoors, we healed, and then thrived. Today Caleb and I, like our cozy dome home, are intact. Carrying the dust of a thousand miles of journeys to the next park, vibrant with memories of those with whom we have lovingly shared our campfire, we look ahead to our next great adventure under a clear sky.  Together with the treasure trove of reliable Coleman gear that continues to service us, we survived the storm.
I have passed along my Coleman heritage and hope someday my son will share it with a family of his own. Maybe he will even learn to enjoy cowboy stew.